Autoscan-DS-EX Pro Lab Scanner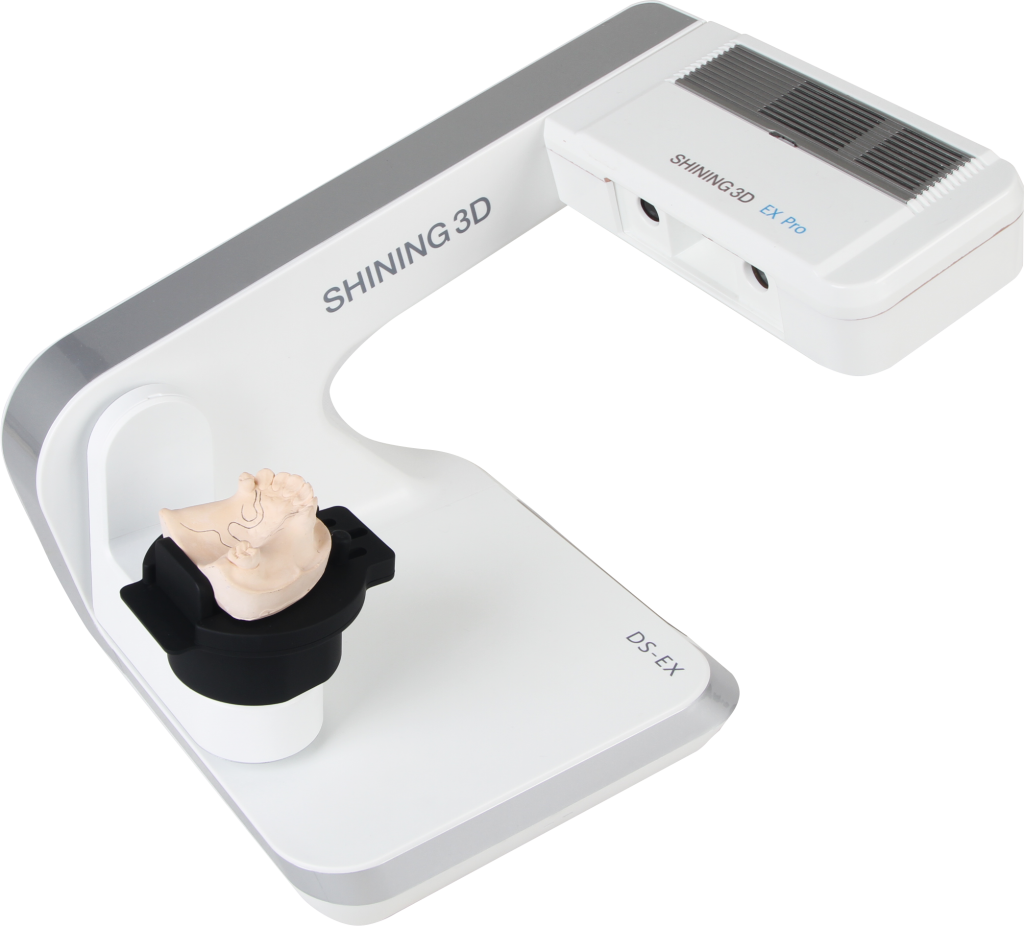 SHINING3D
Please call for pricing
Numéro d'article:
AUTOSCANDSEXPRO
Autoscan-DS-EX Pro Lab Scanner
Shining 3D's versatile lab scanner that's light-weight and fast.
Scan Speed
| | |
| --- | --- |
| Bite | 8s |
| 1-8 Dies | 13-21s |
| Single Jaw | 12s |
| Impression | 58s |
optimized scan path for optimum results, higher efficiency and reduces the need for manual rescanning
supports multiple articulators
dynamic scanning improves occlusion precision
All-in-one: scan quadrant models and dies at the same time
TEXTURE
SCAN
Clearly captures the textures and marks on the plaster model, assisting technicians to finish the digital partial framework design.
VERSATILE
APPLICATION
AutoScan-DS-EX Pro supports multiple dental scan applications, including wax-up, abutment, die, plaster model, impression, articulator and texture.
When it comes to gaps, the AutoScan-DS-EX Pro can compute an optimized scan path and rescan to fill the unscanned holes automatically. Users donâ??t have to rescan manually.
Specification
Camera resolution  1.3 MP 
Output format      STL / OBJ / PLY
Light source       Blue light
Dimensions         260x270x420 mm 
Weight             5 kg 
Interface          USB 3.0 
Power supply       DC24 V